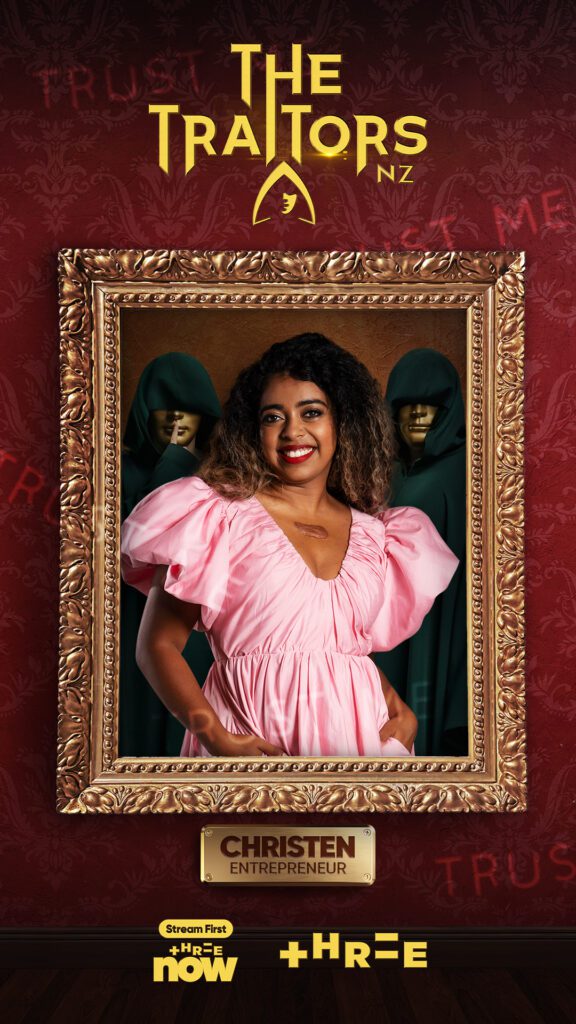 Judge - Miss IndiaNZ 2023
Name: Christen Clementina Oliveira
Age: 28 years
Profession: Entrepreneur, Influencer, Digital Marketer, Model
Meet Christen Clementina Oliveira, a dynamic and multi-talented individual who has made her mark in various fields. At the age of 28, she has already achieved remarkable success and recognition.
Christen is not only an entrepreneur but also an influencer, digital marketer, and model. Her modeling career has seen her fronting the Elizabeth Arden campaign for darker skin tones, particularly for the Flawless Finish Foundation. She has also been a part of the 'THIS IS ME, I WILL NOT CHANGE FOR ANYONE' campaign for Bendon lingerie.
Beyond modeling, Christen has ventured into the world of television. She was a celebrity on the #1 rated mainstream TV show, "The Traitors NZ," which has garnered international recognition, especially in India and overseas.
What sets Christen apart is her proud representation as a beautiful dark-skinned, curly-haired Indian woman with a prominent scar. Her journey as a Goan-Indian living in New Zealand is not just her own; it serves as an inspiring testament to the importance of visibility and representation.
Christen's achievements at a young age and her commitment to breaking barriers in the world of modeling and entertainment make her a trailblazer and an inspiration to many. Her story highlights the power of embracing one's unique identity and using it to pave the way for others. 🌟📸📺👗 #Entrepreneurship #Modeling #Representation #Inspiratio