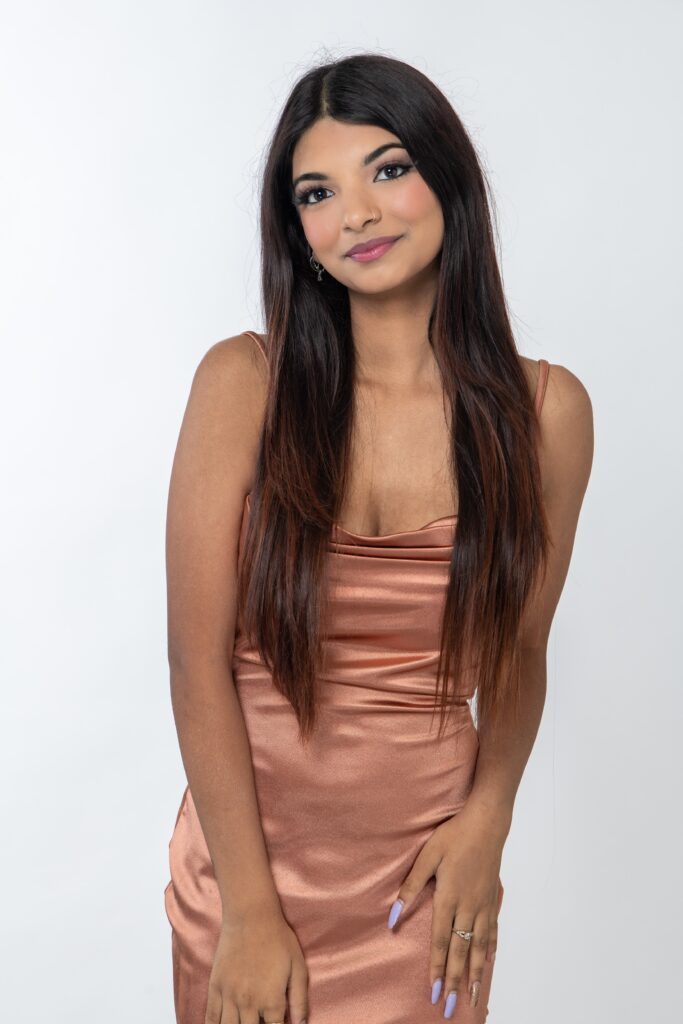 Name: Maanvi Sami
Location: Suva, Fiji 🇫🇯 / New Zealand 🇳🇿
About Me:
🌴 Proudly Hailing from Suva, Fiji
💃 Professional Dancer
🌟 Passionate About Culture, Beauty, and Fashion
🤸 Self-Taught Gymnast Since Age 6
🩰 Versatile in Dance Styles: Hip-Hop, Contemporary, Belly Dance, Bollywood
💄 Enthusiast in Makeup and Beauty
👨‍👩‍👧‍👦 Family-Oriented and Fun-Loving
🌟 Aims to Inspire Girls to Pursue Their Passions and Believe in Themselves
I proudly hail from the vibrant city of Suva, Fiji, and my journey has been shaped by my deep passion for dance, culture, beauty, and fashion. At my core, I'm a professional dancer, and dance has been the rhythm of my life.
My journey began at the age of 6 when I started self-teaching myself various dance styles, including hip-hop, contemporary, belly dance, and the vibrant art of Bollywood dance. Over the years, I've transformed my passion into a profession, captivating audiences with my mesmerizing moves.
Beyond the stage, I have a keen eye for beauty and fashion. Makeup is my canvas, and I'm an artist at heart. I believe that beauty is not just skin deep; it's about embracing one's uniqueness and celebrating individuality.
My journey also includes a remarkable feat of becoming a self-taught gymnast at the tender age of 6, showcasing my dedication to mastering new skills.
Family is at the heart of everything I do, but I also know how to strike a balance between my passion and my responsibilities. My mission is to inspire girls to break free from their fears, pursue their passions, and believe in their inner strength. As a Fijian-Indian contestant, I understand the struggles and doubts that can hold girls back, and I want to be the guiding light that helps them realize their worth and potential.
My journey is a testament to the power of self-belief and determination, and I'm excited to continue inspiring others to follow their dreams. 🌟💃🎨🤸🌴 #Dance #Beauty #Inspiration
Miss Popular Voting now open!​
Txt INDIANZ Maanvi to 4199, voting ends Friday 15th September.