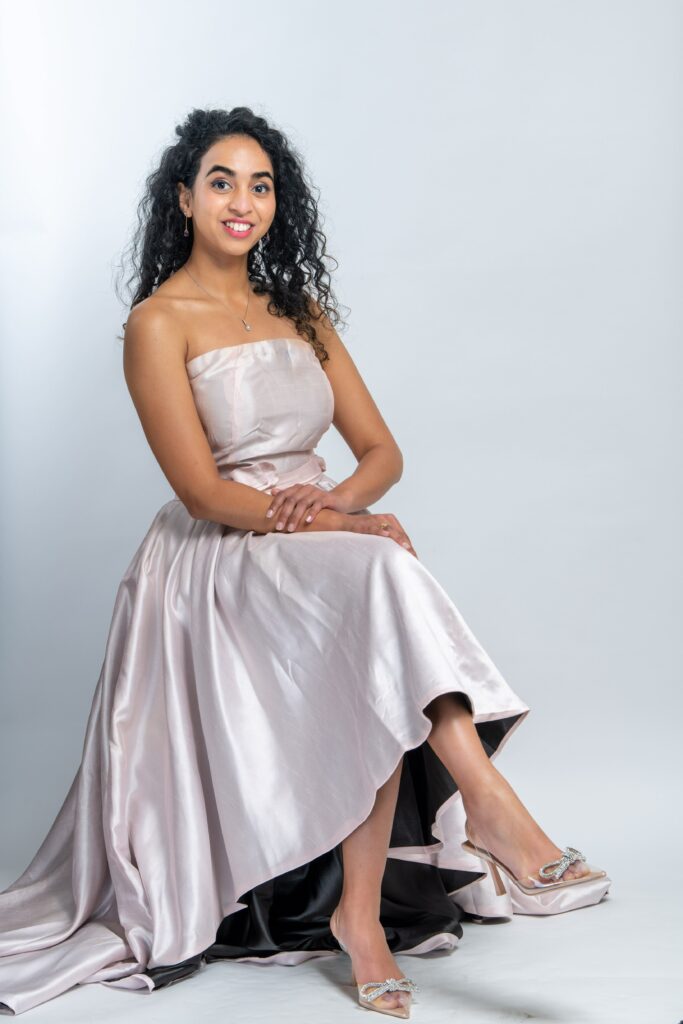 MISS POPULAR VOTING NOW OPEN!
Txt INDIANZ Nishithini Veeranah to 4199, voting ends Friday 15th September.
Name: Nishithini Veeranah
Location: Auckland, New Zealand 🇳🇿
About Me:
🏝️ Originally from the Beautiful Island of Mauritius
🌱 South Indian Roots from Andhra Pradesh
🎓 Qualified Early Childhood Teacher
🗣️ Fluent in French, English, and Mauritian Creole
🤝 Strong Believer in Equality and Fairness
🌟 Committed to Learning and Respecting Cultural Differences
🇳🇿 Embracing the Treaty of Waitangi and Biculturalism
👩‍🏫 Dedicated to Empowering Girls and Encouraging Confidence
Bio:
Meet Nishithini Veeranah, a warm and multilingual soul residing in Auckland, New Zealand. Originally hailing from the picturesque island of Mauritius with South Indian roots in Andhra Pradesh, Nishithini is a 23-year-old qualified early childhood teacher.
With the ability to fluently speak French, English, and Mauritian Creole, Nishithini is a true linguistic enthusiast. Her multicultural background and Indian heritage also enable her to understand Hindi, and she's embarked on the journey of learning languages like Samoan, Tongan, and Maori.
Known for her welcoming and friendly nature, Nishithini is a firm believer in equality and fairness. She sees every individual as highly competent, each with their unique strengths and qualities. As a dedicated teacher, she takes pride in embracing the cultural diversity of the children she interacts with, constantly learning about their cultures and languages to foster a sense of belonging.
Nishithini's strong willingness to learn new things, especially languages, is deeply rooted in her commitment to the Treaty of Waitangi and biculturalism, as she identifies as a tangata tiriti—a migrant from a different country.
As a participant in Miss India NZ, Nishithini's mission is clear: she aims to encourage courage, confidence, and self-empowerment in all girls. She wants every young woman to embrace their uniqueness and beauty, and she stands as a symbol of empowerment and leadership. Through her journey, she hopes to inspire others to dare to lead and make a positive impact in their communities. 🌟🌍👩‍🏫🤝 #Empowerment #CulturalDiversity #MissIndiaNZContestan